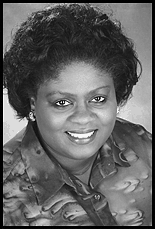 Professional Background

My background is a varied one. I studied at Rutgers University in New Brunswick, NJ and graduated with a degree in Biology. I've worked in the environmental field, in fundraising, and radio and television. I even had the opportunity to do some extra work in two motion pictures – "Ghostbusters" and "Beat Street."

In August of 1996, I became a widowed, single mother. This was the defining moment in my life. After working in radio and television for a number of years, I decided to open a small retail store called Candy Bouquet. Even though it was a dream of mine to own a store, something didn't feel quite right.

It wasn't until I began taking courses to become a Life Coach that I understood my frustration. I was not living a life that honored my values. I really wanted to be at home with my son instead of working 6 days a week. So, I gave myself permission to come home, and it was the best decision I have ever made.

Although I have been coaching most of my adult life, I am relatively new to professional personal coaching. I am currently enrolled in Coach U's Coach Training Program. Coach U is the largest training program and has trained the most coaches worldwide. Other affiliations include:

Ultimately, the way to measure my success is through the success of my clients. As I continue to grow, I will be happy to provide references.

My life experiences have become a real gift. I've successfully worked through many of the issues that plague women and mothers – balance, juggling responsibilities, lack of identity, poor self-esteem, trying to please everyone. I confidently and passionately pass on the gift of my experiences to my clients as they work to create a more balanced, authentic life.